Your Dating Blueprint is a consultation specially tailored to you, giving you clarity on how to find love.
The dating landscape has transformed massively in the last decade – in fact it's hard to keep up. There are thousands of dating websites available, with hundreds of new online dating services springing up every year. It's not surprising that so many single people suffer from information overload and dating fatigue. For most single people, dating is a necessary step towards finding a lasting relationship. Your goal is to find love, yet your journey to achieve that goal can feel exhausting.    
Do you feel you are, quite frankly, too good for Tinder? And despite endless swiping, your only gain is a workout for your thumb? Then perhaps you are simply going about dating in the wrong way. You need a plan. Vida's experts are there to unpick your dating life and set you off on the right path. The solution is often so simple.
Successful dating requires expertise, insight, learning, proactive steps and a positive mindset.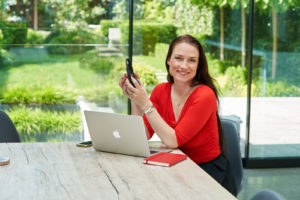 Along with Vida's psychologists, I have developed Your Dating Blueprint – 2-hours of intensive consultation, where you will gain clarity on exactly how you should go about finding a partner, and a more positive attitude towards dating. My colleagues and I are here to help you achieve your goal of finding love.
If you would like me to run Your Dating Blueprint, book your first session here.
 How does it work?
Book your first session via my diary, which is a 50 minute consultation call with me, followed by a second session (which we book on our first call). The second session covers insights and recommendations for what you need to do in order to succeed in dating. Roughly two weeks after your second session, I will check in on your progress in a 10-20 minute call.
What Can I Expect from the Service? 
Within the 2-part consultation you will receive recommendations on everything you need before and during dating, depending on your personal needs, such as: 
profound insight into your core values and how these need to be manifested in your

partner;

 

uncovering any dating

blocks

you may have, and solutions on how to address these;

 

a clearly defined 'profile' of your ideal partner;

 

recommendations on dating apps and events;

 

professional photo advice;

coaching;

 

access to workshops, delivered by Vida's dating experts;

access to Vida's partner events and services.

 
If this sounds like what you need, book your first session here.